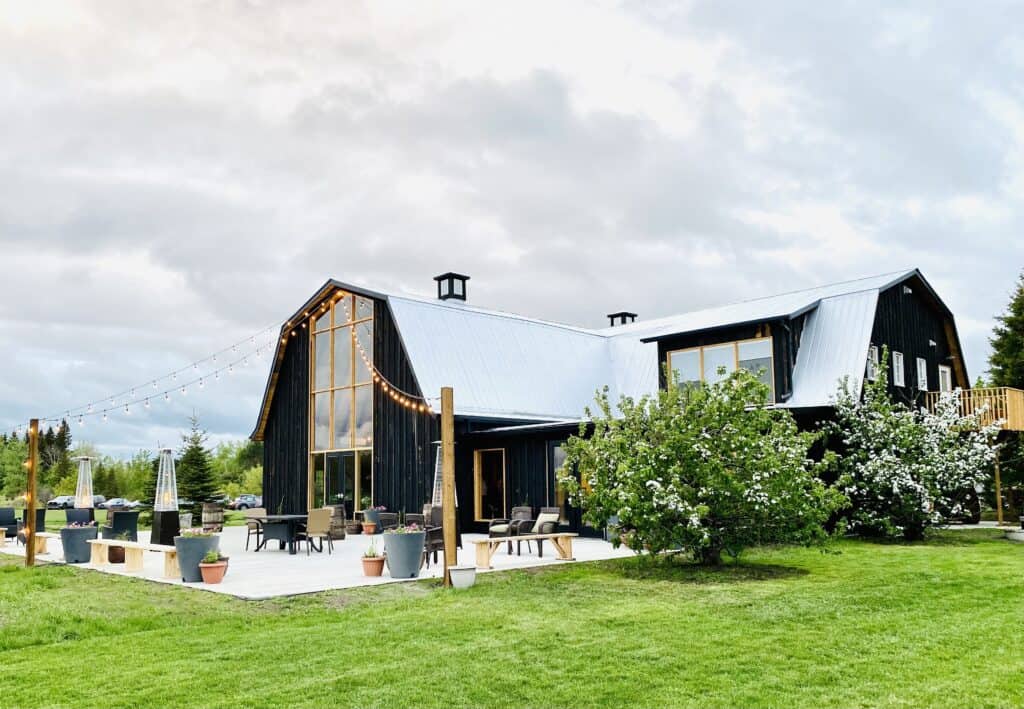 The Setting
Located in Pipestone, Alberta, which is located 30 minutes south of the  Edmonton International Airport. Black Barn is nestled between fertile fields and tranquil waters under miles of living skies. The barn itself is enveloped by manicured grass and set within acres of golden wheat and canola. Black Barn's aesthetic is characterized by the simplicity, open design, and functionality ingrained in our Swiss and Scandinavian heritage.  
The Barn
We lovingly preserved the historic architecture of the classic gambrel roof barn of a 1950's-era dairy, while completely remodeling the interior into a modern and luxurious event facility.
Why choose Black Barn?
As the hearth is the heart of the home, the barn is the symbol of the farm and the work and dedication it takes to build a thriving family life. Black Barn is for couples with imagination who seek a unique, original, and memorable beginning to their lives together, and who want a story to tell over the years to come.
Join Us
Black Barn is a new and distinctive estate wedding and venue.  Follow us on Instagram to see what fun we are up to!